There are three terrific websites I wanted to alert you to—one before time runs out, and the others simply because they're cool. I had some very fine luck at the Lincoln Highway Buy-Way, but need to get pictures of everything to share with you. Let's just say: FIVE DOLLAR VINTAGE COCKTAIL DRESS. With glass beading.
Okay, back to our itty-bitty internet tour!
First of all, August means it's Summer Under The Stars time for Turner Classic Movies. The network celebrates a different star every day of the month, giving classic film fans an opportunity to see Golden Age thespians really demonstrate their acting chops in a variety of roles. The month isn't even half over, so you've plenty of time to enjoy seeing some of the very best actors and actresses in their best-known—and often more obscure—parts (an Edward G. Robinson fan, I was enthralled by Our Vines Have Tender Grapes, which I first discovered during SUTS two years ago).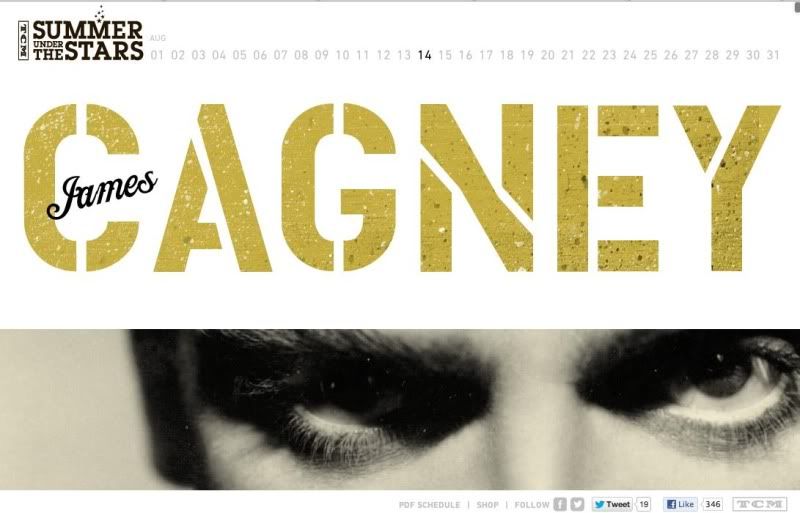 As usual, TCM has outdone themselves with the special website set up for Summer Under The Stars, too. Scrolling down each star's day reveals tidbits about the star superimposed over period photographs of them, wrapped up with a quote from one of their films zipping around and over the star before you're shown little letterboxes for each movie to be shown that day. It's really well-done, and worth visiting just for that! TCM has kindly provided a PDF schedule as well.
Tomorrow is dedicated to the great James Cagney—one of my absolute favourite actors—Top 5—one I appreciate more and more with every film I see—and on the 24th, we'll be treated to an entire day of Irene Dunne, a truly versatile and wonderfully lovely lady. I suppose I ought to have whipped up a "Watch this week!" feature; maybe I still will, just to annoy everybody.
Next up is something that is, of course, dear to my heart—roadtripping, made easier to plan with Roadtrippers.com!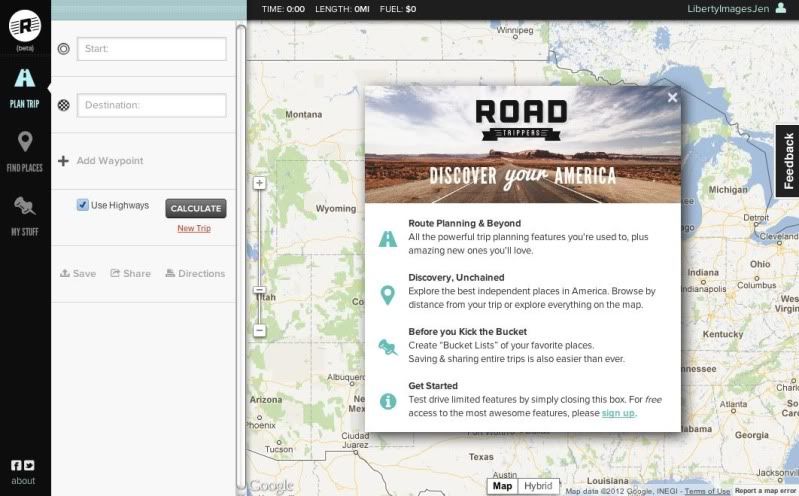 Upon entering your starting and end points, Roadtrippers will guesstimate your travel time, mileage, and fuel costs (it would only cost me seventy bucks to go visit my pals in Nashville!). It does tend to keep you on the main roads, but here's the thing—Roadtrippers will let you scope out kitschy roadside finds, scenic views, historic spots, great restaurants, nature reserves and more just by selecting what it is you'd like to see—and believe me, it's not that hard to find all sorts of other goodies along the way once you're off the beaten path.  Continue reading →